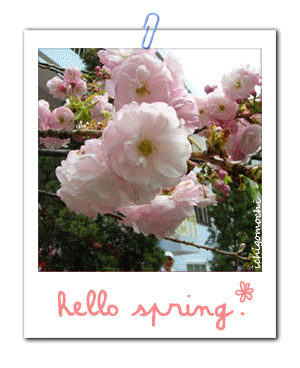 Public K-12 Internet schools are definitely on the rise and many claim to be free. So, I have been doing some investigating. I have always loved the idea of K-12 Internet school, but it looks like there could be many improvements. Some of these virtual schools have won very prestigious technology awards, and are highly funded. There are some naturally great components, too, that go along with students learning in a cyber territory.
My grandfather was a businessman. He always made a list of the pros and cons before he made any decisions. I'll use his practice now, as I fill you in on some of the issues that I've come across. Would you like to hear the good news or the bad news first? After this, I have some proposals that might help the future of public Internet schools.
K-12 public virtual school gives students and parents the ability to create a schedule that they like. Let's say math and bike riding in the morning, English language arts on the patio after lunch, art and music in the afternoons after softball practice or ballet, and science and social studies after morning cartoons on the weekends.
2. Ability to Focus
Students have a better capability to study on the concepts at hand without the worry of fitting in,
wearing the latest fashions, or being the smartest. That is, if they are intrinsically motivated to do well in their studies. But, this mainly self-guided, independent approach helps children to learn to focus on their studies.
3. Adaptable Programs
If your kid is a math whiz, or having difficulties with certain subjects, the content can be adjusted to his or her level. This is more difficult to do in a brick and mortar class, where there are 25 to 30 other students. Students that are above or below grade levels could get left out, and bored.
4. Field Trips
Virtual schools sometimes have field trips scheduled throughout the year, which makes the experience both educational and social.
5. Flaws Corrected Daily
Be assured by administrators that any problems with the curriculum are being dealt with 24-7. Designers work around the clock to fix any issues with the program. Sounds good.
Bad News
1. Socialization
Although there are some field trips and even on line social clubs, it is really difficult for most kids to socialize in this manner. Especially after working all day on the computer. Who wants to be on the computer yet again? Instead, students may feel left out and become very desperate for friends. A few field trips just won't do it. There might be play group sign-ups, but students might be located too far apart to make driving around feasible.
2. Caregiver Teachers
It is wonderful to have your mom or dad teaching you. But, for some online public schools, the instruction is carried out all day, by you or a caregiver. There may be little time spent with an actual teacher. One I know of has a one hour, one session lesson per week for the student. Other class times might be scheduled with the teacher, and are considered "extra help", if they need it. There is far too much work on behalf of the caregivers, who have to go to classes, too, to learn how to instruct. Beside that, the daily work often exceeds six or even 8 hours per day depending on grade level.
3. Curriculum Alignment
Sometimes what is learned in class is not what is assessed on the computerized test. Newly introduced vocabulary and new ways of presenting ideas on the test might leave your student confused. Poorly aligned assessments could lead to bad grades, even if your student knew the content. Children often begin to doubt themselves academically. "Am I really a good student? But, I just failed this test." Worse yet, these kinds of assessments could lead your student to repeat a grade.
4. Cabin Fever
It is generally nice to be at home. But, day after day in the same place with the same old routine, some kids might feel the need to go somewhere else or do something new. But, if the assignments take over 6- 8 hours a day to complete, with caregiver coaching all the way, this might not be a possibility. Kind of like brick and mortal school.
5. Learning Remotely or Remotely Learning?
Let's play the cello on a keyboard. Yes, that is right- learn how to play virtual instruments using a keyboard. It can be fun. But, what is the connection to the real instrument? Very little. Team sports or even any kind of team spirit? Not even happening. By the way, that music program glitch I spoke of never got fixed, even with designers working around the clock.
6. One Program Suits All?
No way. But, I have run across required courses that were the same exact content for both my children ages 8 and 9 and my middle school child. Well, my little ones didn't understand it too well, and began to fail until I complained. My middle schooler did very well. Why? The programs were geared for a middle school level, and were not meant for elementary children at all. But, I was told that this was how this virtual school got funding, so all students must take a certain class created for all children. Really? Hum. There were several classes geared for all children, too.
Proposals for Better K-12 Internet Schools
1. Teachers Should Educate
Teaching professionals have trained specifically, and some for many years, like graduate studies and more, to instruct students. My guess is the popular opinion of "anyone can teach" follows its way to public virtual school. So, maybe everyone can teach, but not everyone can teach well. There is so much learning, training and talent that goes into teaching properly. I've found that true teaching experts have been reduced to grading portfolio papers and truancy officiating. A gifted teacher has so much more to give!
Caregivers might help with homework. But, for a caregiver to be given nearly all responsibility for a child's education? That is just plain wrong. However, in some K-12 Public Internet schools, this is what might be happening.
A college degree from an accredited school is necessary in US public schools. All educators are required by law to have a teaching license in brick and mortar public schools. It seems that far too much "follow through" instruction is left to caregivers, or teacher's aids on some public K-12 Internet schools for most all of the school day. Let's see........6 hours in one school day, one teacher led class a week, that leaves 29 hours for a "coach". What?
2. Leisure & Learn Centers
Have subjects that need interaction, such as PE, art, science experiments, music and others meet collectively at a Leisure and Learn Center.

The center would not be like a brick and mortar school, but set up to be more like a community center. That is, students would participate not because they had to, but because they

wanted

to take part and have signed up because of their interest.

What about a softball team? No problem at the center. Extra tutoring, recreational activities, dinner-theater productions, chorus, bands and other special learning can take place here.
3. Curriculum Excellence
One of the basic principals in curriculum design is to have tests and quizzes which match up to what the students are learning. No new vocabulary, no new questions, and no new ways of saying things on quizzes and tests. Otherwise, the students are being tested unfairly.
Age appropriate curriculum is also at the top of the list. An elementary child should not be using the same exact course materials as a middle school child, unless an exceptional child. The teaching tools need to be more kid friendly and, with vocabulary that they can easily understand or have learned already.
Learning tools that can replicate in real life goes without saying, I hope. What good does learning the flute on a virtual keyboard do? Can a child now qualify for band? Not really.
Real curriculum designers would know all of this. I wonder how many of these Internet companies employ true educational designers. Just how and why did these fabulous Internet awards even happen for this particular virtual public school?
I propose that actual educational designers create curriculum.

Graphics supplied by glitter-graphics.com