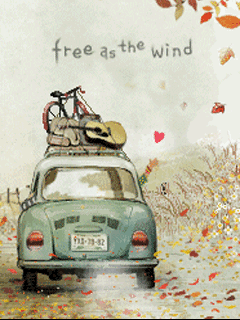 What teacher doesn't like free teaching supplies? Even though most of us have been trained to make our own teaching materials, it's great not having to spend extra time finding them on the Internet, or creating them ourselves.


Instead, we can spend more time on planning fun learning activities for students.

These last few weeks, I have been out there searching for freebies to add to my repertoire. Here are some of the top teaching materials and videos that I've found.




1. Sleeping Bear Press Teachers Guides

https://sleepingbearpress.com/teaching_guides/tag/StateAlphabetBooks




Pre-k level alphabet book teaching guides for many Sleeping Bear Press books.




2. Space Based Teacher's Guide

https://www.nasa.gov/pdf/58277main_Space.Based.Astronomy.pdf




Space-Based Astronomy—An Educator Guide with Activities for Science, Mathematics, and Technology Education is intended for grades 5-8. This work has 103 pages involving Liquid Crystal IR Detector, Telescope Performance, Visible Light Collectors, Resonating Atmosphere, binary numbers, paint by the numbers, deep space astronomy websites, a glossary, and more.

3. Pygmalion Teacher's Guide

http://www.penguin.com/static/pdf/teachersguides/Pygmalion.pdf

Synopsis of Pygmalion, pre-reading, during and after reading activities for high school students.

4. Great Paper Airplane

http://greatpaperairplane.org/wp-content/uploads/kidspa.pdf

Curriculum based activities using paper airplanes involving

forces of aerodynamics.

5. Beaverly Cleary Teaching Guide

http://beverlycleary.com/docs/beverlyclearyteachingguide.pdf

This packet, with activities for elementary students, includes an interview with re-known author, Beverly Cleary.

6. Old Yeller Study Guide

https://www.scribd.com/document/50862017/Old-Yeller-by-Fred-Gipson-Teacher-Study-Guide

7. Growing Up Online A Study Guide for Teachers

https://www-cache.pbs.org/wgbh/pages/frontline/teach/kidsonline/eguide.pdf

This lesson about the online generation has discussion questions corresponding to the chapters of the film. The lessons and activities can be used without watching the movie.




8. Picturing America

https://picturingamerica.neh.gov/downloads/pdfs/Resource_Guide/English/English_PA_TeachersGuide.pdf

The National Endowment for the Humanities and with the American Library Association offers reproductions of American art to school classrooms and public libraries. This packet includes twenty reproductions, a teachers resource book, and other resources.

9. Helping Your Child Learn Mathematics: Parent Math Toolkit

https://www2.ed.gov/parents/academic/help/math/math.pdf

Print out activities for parents to do with their children this summer. A 43 paged booklet for parents to encourage their children to learn math in everyday life and for the future.

10. Reading and Writing with your Child: Parent Toolkit.

http://edu.gov.on.ca/eng/literacynumeracy/parentGuideLitEn.pdf

Literacy tips for parents.

11. Congress for Kids

http://congressforkids.net/index.htm

Congress for Kids helps students learn about our federal government and how its actions affect the people.

12. Circle of Stories

http://www.pbs.org/circleofstories/

Circle of Stories includes lesson plans and Native American stories.

13. Pathways to Freedom: Maryland and the Underground Railroad.

http://pathways.thinkport.org/following/

Pathways to Freedom takes students back to the past through the Underground Railroad. A classroom resources link provides materials for this unit.

14. Kid's Castle

http://kidsonthenet.com/castle/view.html

Have fun learning about castle structures with this virtual castle. There are also learning activities in this tour.

15. Growth of a Nation

http://animatedatlas.com/movie2.html

This short 10 minute movie shows the history of American territory.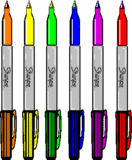 Graphics supplied by
glitter-graphics.com