We're

nearing a major holiday season! Holiday themed learning ideas are most certain to capture your students' attention. It'll be great this time of year to introduce some of these teaching finds. In the next few weeks, I'll be looking for seasonal inspirations to share with you.
I'll first start with...









PreK & Primary School
Shake Dem Halloween Bones
A fun song for preschool & primary aged students. Get up and move!
Who Took The Candy? Halloween Songs
A song spawned from Who took the cookie from the cookie jar? It wasn't me.
Five Little Pumpkins
Pumpkin math sing-along songs and are they sitting on a fence?
Halloween Place Value Song
Halloween poem assists in learning place value concepts.
Count Back by Two's
The Night Before Halloween
This story for children is read aloud by Grandma's House and sounds weirdly familiar.
Ugly Pumpkin
The Ugly Pumkin is read aloud by Beth from Happy Cultivated.
There Was An Old Lady Who Swallowed a Bat
This story for children is read aloud by Grandma's House and sounds similar to...?
The Little Old Lady Who Wasn't Afraid of Anything
A fun and colorful narrated version.
Elementary and Middle School
Monster Mash
Skeleton Dance
Halloween Classroom
24 educational games, activities and crafts for elementary school.
Halloween Math Mystery
Find out the mystery!
Multiplication Math Mystery
Halloween Science Experiments
It's all about STEM, from witch's brew to bubbling slime.
Halloween is a Very Unusual Night
ESL Halloween Activities
Tongue twisters, candy taste tests and scary advice are some of the Halloween ideas expressed here.
Middle School Math Activities Halloween
Create a haunted house and Pascal's Pumpkins are some of the suggestions for middle school math learning.
Tell Tale Heart Activities
Make a madman creation and other ideas.
Halloween Short Stories for Middle School
21 scary short stories along with activities includes The Possibility of Evil by Shirley Jackson, The Masque of the Red by Death by Edgar Allan Poe, The Landlady by Roald Dahl and more.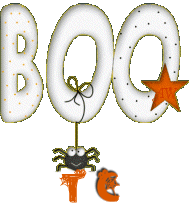 glitter-graphics.com