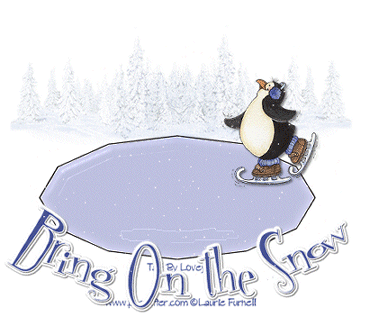 18 Winter Learning and Teaching Ideas
Got the winter blahs? Looking for some new teaching ideas to inspire your students? Well, bring on the snowflakes and flurries with these amazing ideas.
1. Fine Motor Skills
https://earlylearningideas.com/winter-fine-motor-activities/
Work on fine motor skills with these winter craft ideas, from
Marshmallow Letter
activities and
Hammering into Ice
to sorting in a sensory bin.
2. Sensory Play Learning
https://littlebinsforlittlehands.com/winter-activities-for-kids-winter-sensory-play-learning/
Gotta try
Snowflake Slime
and
Hot Chocolate Scented Cloud Dough
!
3. Winter Books and Crafts
http://www.readingconfetti.com/2013/01/25-winter-books-and-crafts-for-kids.html
A nice selection of winter books along with matching crafts to do.
4. Winter Science Experiments
https://lemonlimeadventures.com/must-try-winter-science-experiments-for-kids/
Snow Volcanoes? Snow storm in a Jar? Biology of Bread?
Find it here for primary grades.
5. Winter Solstice Activities
https://carrotsareorange.com/winter-solstice-activities-for-kids/
Try
Classic Medallion Snowflakes,
Orange Bird Feeder
, and reading some winter books.
6. Winter Storytelling Activities
https://nurturestore.co.uk/storytelling-activities
Make a Fairy Land
,
Make your own Ice Palace
,
Learn to Read with Speech Bubbles
are just of few of these activities made to inspire imagination and play.
7. STEM Activities
https://leftbraincraftbrain.com/28-days-of-stem-activities-and-steam-activities-for-kids/
Indoor Soil Science and Engineering Challenge, Explore Force & Motion with STEAM Activities, Homemade Pan Flutes
and more.
8. Learn about Arctic Animals
https://www.giftofcuriosity.com/arctic-animals-9-learning-activities/
Arctic Animals Camouflage, Arctic animal identification, Blubber
experiment to learn about Arctic animal adaptations and other fun ideas to try.
9. Winter Observation Journal
https://theeducatorsspinonit.com/looking-for-signs-of-winter-after/
10. Free Winter Printables
http://cottonridgehomeschool.com/2014/02/21/winter-themed-educational-activities-for-kids-free-printables/
11. 55 Winter Olympic Activities and Crafts for Kids
https://tipjunkie.com/winter-olympic-activities-and-crafts-for-kids/
S
ki Jump 3-d Art, Balloon Hockey, Luge Marble Track Race Indoor Game, Tacky the Penguin and the Winter Math Games, Winter Sports Writing,
free printables, and other original ideas for indoor learning and play.
12. Winter Terrarium
http://www.pbs.org/parents/crafts-for-kids/winter-wonderland-terrarium/
13. Investigate Winter Weather
http://www.weatherwizkids.com/?page_id=62
Click winter storm activities for lesson plans on
investigating the weather.
14. Winter Themed Classroom Ideas
http://www.nea.org/tools/lessons/winter-theme-gradesK-5.html
The Shadow Knows I, Hibernation Worksheet, Daylight Savings Time, Ping-Pong Avalanches, Extreme Cold Prevention Guide,Starry Night Education
and other ideas for elementary grades.
15. Winter Learning Packets
https://www.mcas.k12.in.us/winter
Elementary, Middle and High School student packets to promote academic success during winter break. Great idea for an intervention tool or homework idea.
16. Pre K-8 Environmental Education Activity Guide (for winter, too)
https://www.plt.org/curriculum/environmental-education-activity-guide/
Apply for a grant for project funding or attend a training for the teaching materials.
17. Lists and Rules of Olympic sports
http://www.findingdulcinea.com/guides/Sports/Olympics.pg_01.html
18. Snowy Day Winter Lessons
https://www.teachhub.com/snowy-day-winter-lesson-ideas
Precipitation-Inspired Problems, Weather's Effect on History, Snowy Prose: Snow Day Adventure Story, Snowy Poetry
and more.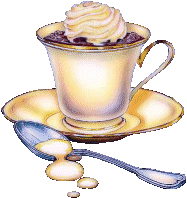 Imagery provided by
glitter-graphics.com